And On Another Day...
Día de los muertos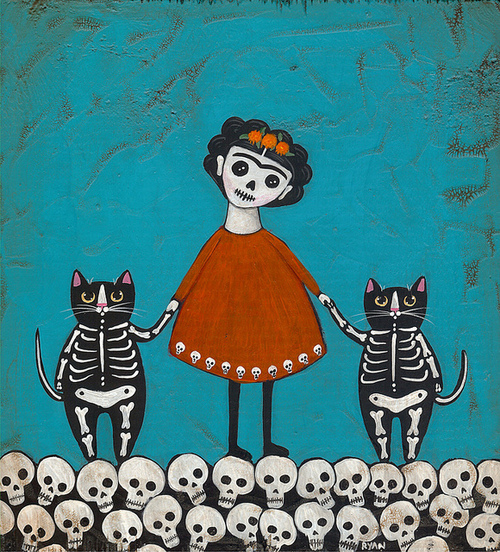 weheartit
by Abelardo B. Delgado
con los seres queridos fallecidos
I remember
to make the somber tombs bright
I was only seven years old.
with los muertos
will eventually join them.
Here there is no luto
and there are no novenas
or puños de tierra
the idea is to hide,
to ignore the dead
and to even avoid death
in our conversations.
is well known.
She's la talaca, a feminine figure.
Our Puerto Rican
brothers and sisters
Call her "la flaca."
Talking with the dead is necessary
to remind ourselves
to enjoy our lives
and not to go about
as if we already died
and no one said good-bye or cried.